ericamerylthomas [at] gmail [dot] com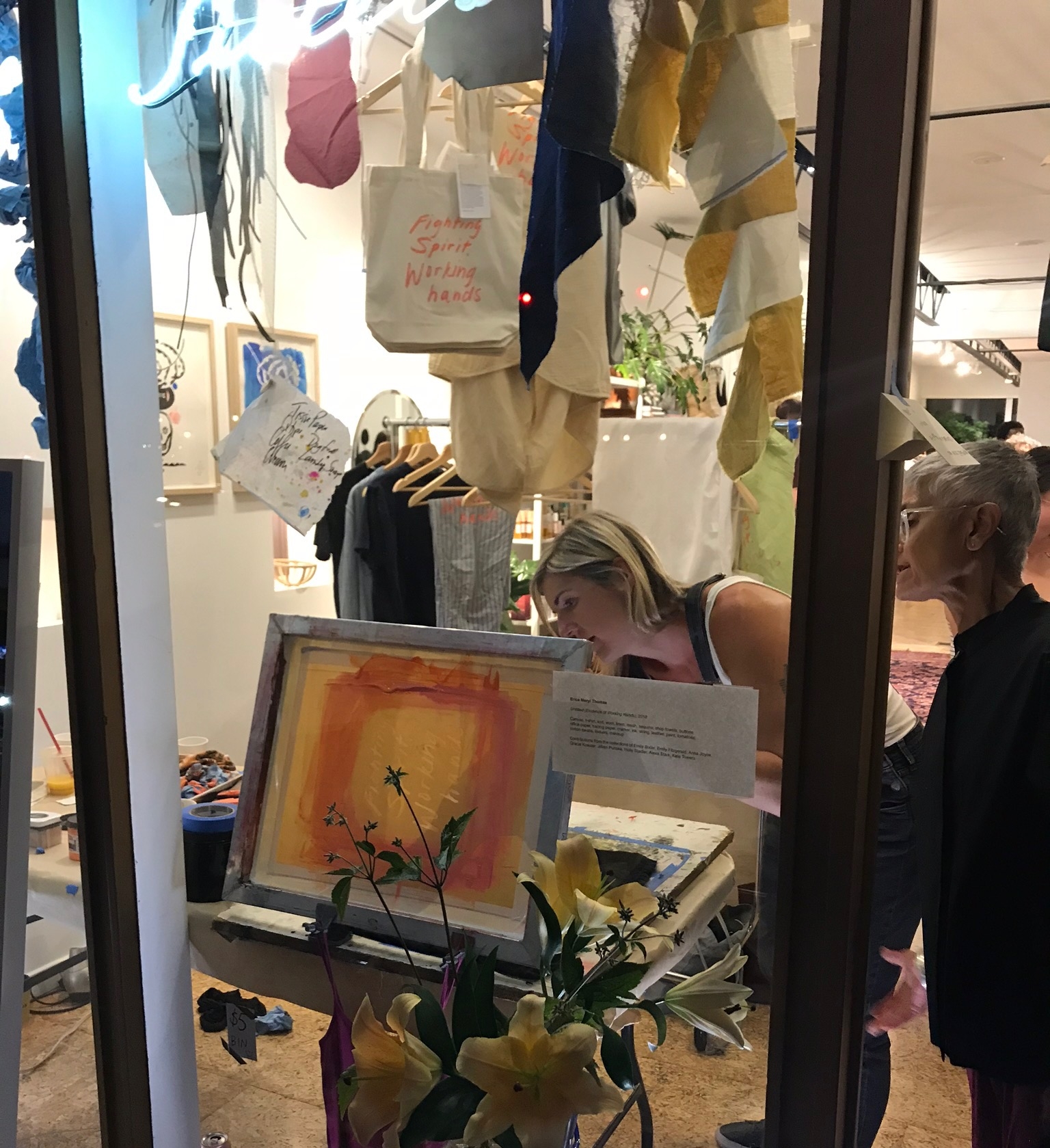 Fighting spirit, working hands
Fighting spirit, working hands grew out of my interest in exploring notions of radical labor practices. My studio is in a building with exclusively women artists and makers who make up an inspiring collective of politically engaged feminist business owners.
Participants in the exhibition were invited to bring their "work clothes," have them screenprinted with the text "fighting spirit, working hands" and then return to their workplaces and wear the garments.
Alternately, I produced a set of hand screenprinted and editioned totes, with information about labor activist Lucy Parsons attached.
Visitors to the show were also offered copies of an illustrated and hand reproduced copy of Mierle Laderman Ukeles' Manifesto for Maintenance Art 1969, which included a short commentary on its political meaning in the current time.
The text "fighting spirit, working hands" is based on the words of Lucy Gonzalez Parsons (1853–1942), an anarchist activist and labor organizer. In her early life she worked as a seamstress, which led to her radical activist work in various labor struggles, as well as advocating for the poor, political prisoners, and people of color. She considered women's oppression to be a function of capitalism. Her activism was central to the formation of 8-hour work days and the founding of the Industrial Workers of the World. After participating in the Haymarket Riot, she was famously deemed, "more dangerous than a thousand rioters."